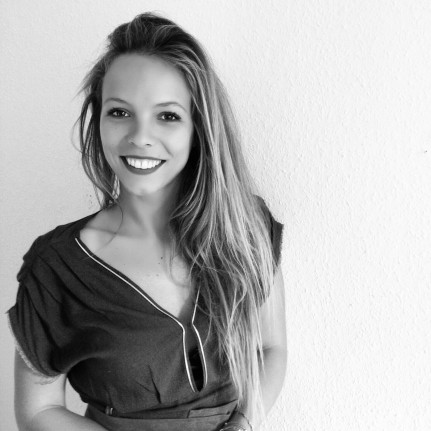 For as long as I can remember I have been fascinated with creating beautiful things, always inspired by this amazing planet we are so lucky to live on. My inspiration and desire to create comes from the cultures I discover while travelling – the oceans and the waves, the sky and the winds, the music and the art, the smiles and the dancers, the food and the colours, the sun and the wildlife. I feel blessed to be able to experience this life and I have the desire to integrate this beauty into all the creative projects I am working on – layouts, logos, photography, websites, illustrations or drawings.
I grew up in Berlin in a creative and natural environment, living between two lakes in the middle of a forest and always in touch with nature, and also art and design, due to my parents both being architects. Next to drawing, my greatest passion while growing up was music, singing and playing several instruments.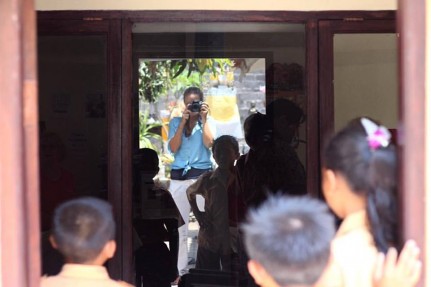 After finishing my two last years of high school in France in 2008, I moved to an island off Australia to realise my lifelong dream to live beside the ocean and to discover my family roots. I studied Graphic Design in Brisbane and after graduating in 2011, I started working in Berlin for different companies in Fashion, Architecture and Real Estate.
Freelancing has given me the opportunity to work on different projects all around the world: in Bali I got the opportunity to art direct for a magazine and to also design various websites, brochures and to create advertising solutions for several companies. In 2015 I created a range of infographics for a London and Tokyo based company, which allowed me to deepen my knowledge of visual communication.
I recently got the chance to support a local charity in Northeast Bali that urgently needed a website and photography representing the work they do for the community. This project gave me the opportunity to explore and grow in the field of photography as well as teaching me about the poverty and the difficulties faced by the local people in this area of Bali.
Inspired by the beautiful artwork and creativity of the Balinese culture, I started a little brand of my own in 2015, designing handmade beach towels, which are double sided, with a wax printed batik sarong on one side. Being involved in every step of the production, from finding and working with the batik dyers in Java, to shipping the product to Europe and marketing and selling it there, has been an amazing journey that has taught me a lot about the creative process of the fashion industry.
Currently I am living in New Zealand and working on designs for companies from all over the world. I am looking forward to whatever comes next on this beautiful journey, which gives me so much happiness by being able to create unique designs to express the beauty that is all around.
---
STUDIES
Diploma of Graphic Design at BNIT, Brisbane, Australia, 2011
Art History, Freie Universität Berlin 2009/2010
Baccalauréat Littéraire at Lycée Jean Monnet, Montpellier, France, 2008
(Majors in Art, Art History and Music)
FIELDS
Art Direction
Illustration
Graphic Design
Web Design
Advertising
Drawing
Textile Design
Photography
---